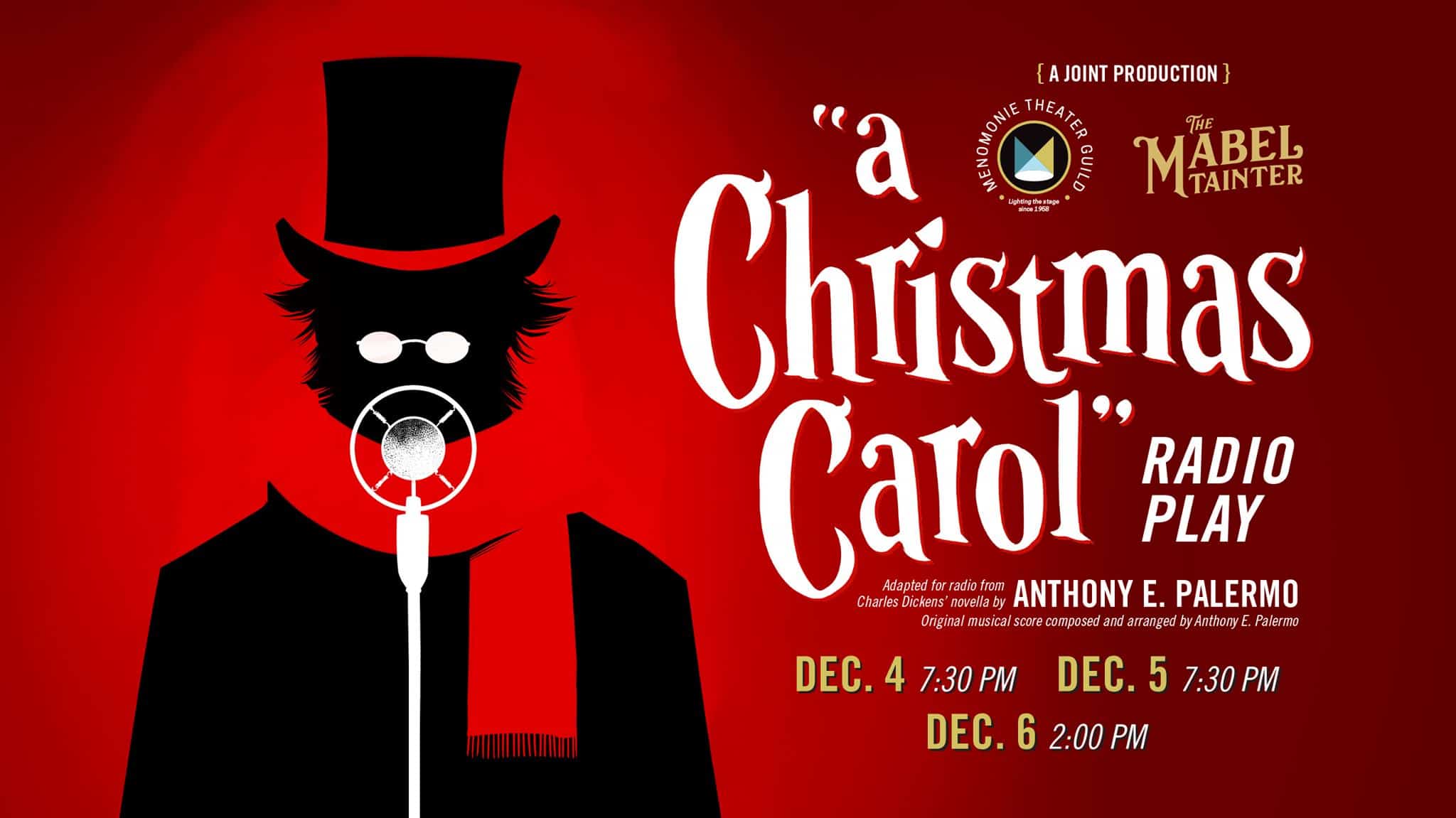 A Christmas Carol Radio Play at Mabel Tainter Center for the Arts

SHOW UPDATE
Due to the rise of COVID-19 cases in our area, MTG and the Mabel have decided to change our show from in-person to online. The online version of the show will still be released on Friday, December 4th but will stay up through the holiday season. No ticket price for online, however, donations will be gladly accepted. Stay tuned to this event page for the link to the show and for more details as they unfold.
The best part of going virtual is that we can fully embrace the 1940s radio show style! Gather your family around the computer and listen as the actors bring to life the holiday classic you know and love. Bonus: our radio show will have visuals to go along with the story!
Thank you for your understanding! -MTG & Mabel
Menomonie Theater Guild and the Mabel Tainter are proud to present a joint production, A Christmas Carol Radio Play!
The MTG and Mabel teams have been hard at work creating a safe yet festive event for the holiday season.
This will be a staged reading of A Christmas Carol done in the old-fashioned radio style, complete with sound effects!