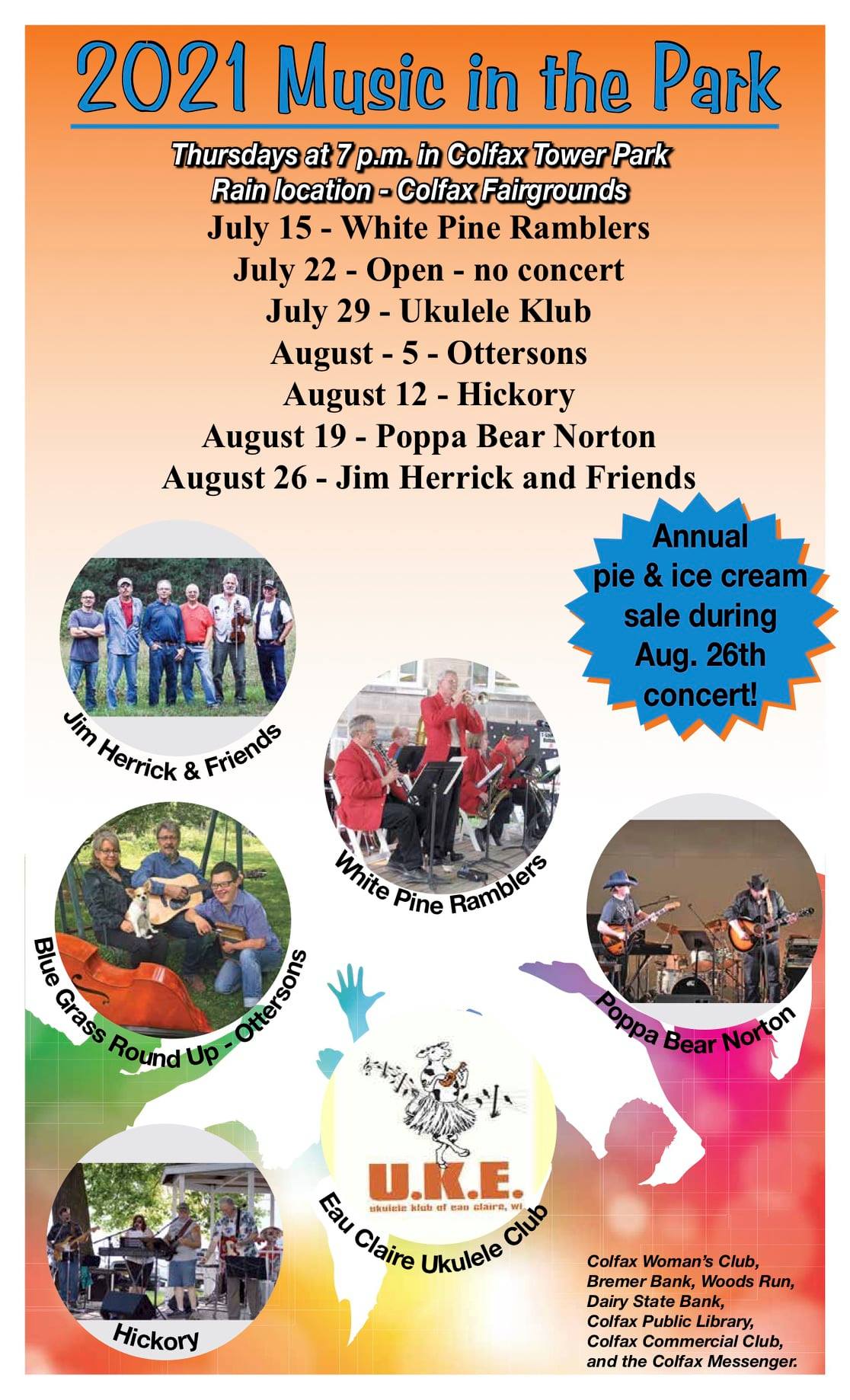 Colfax Music in the Park 2021
Colfax Music in the park starts Thursday, July 15, 7 to 8 p.m. in Tower Park in downtown Colfax. Rain location is the Colfax Fairgrounds on Railroad Avenue. Bring your lawn chair. There is no charge to attend. The annual pie sale by the Colfax Municipal Building Restoration Group will be held at the concert on August 26.
July 15 – White Pine Ramblers
July 22  – No music in the park this night.
July 29 – Ukulele Club of Eau Claire
August 5 – The Otterson's Blue Grass Round Up
August 12  – Hickory
August 19 – Poppa Bear Norton
August 26 – Jim Herrick and friends. The Municipal Building Restoration Group will hold their annual pie sale this night.
Music in the Park is co-sponsored by the Colfax Woman's Club, Bremer Bank, Dairy State Bank, Colfax Public Library, Colfax Commercial Club, the Colfax Messenger, and Woods Run. Colfax Tower Park is located on Main Street/Highway 40 next to the Municipal Building, eight miles north of the Hwy 40/US Highway 94 intersection.
http://www.villageofcolfaxwi.org/wp-content/uploads/2021/05/20210507134809.pdf