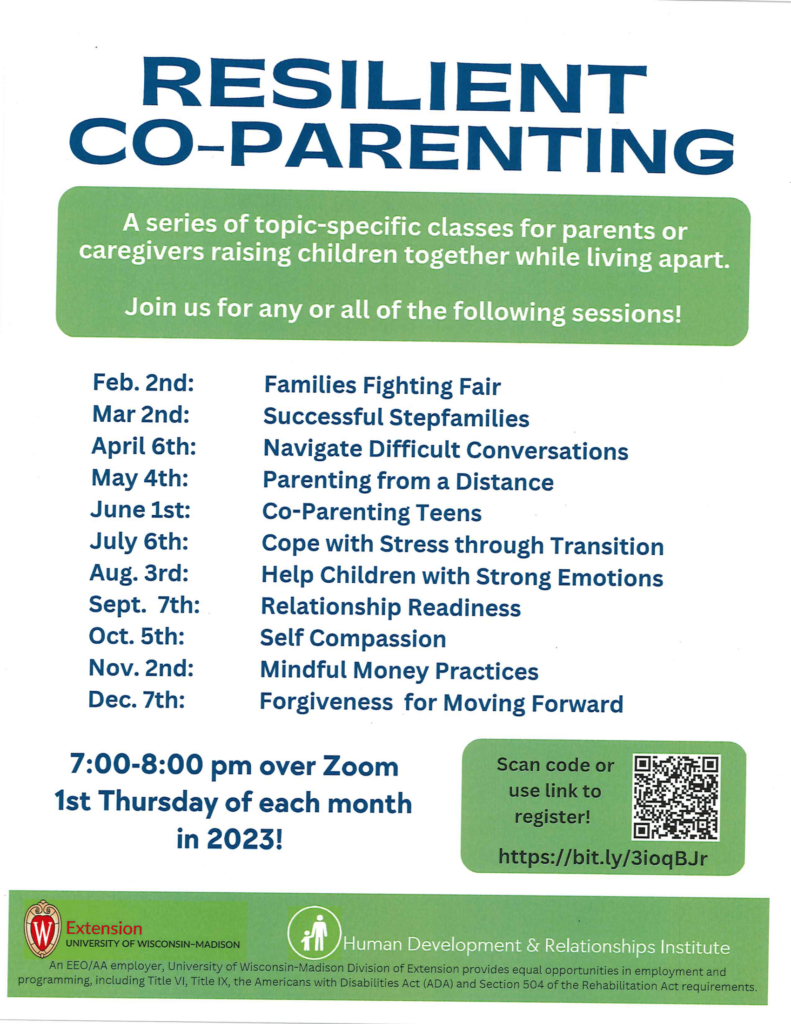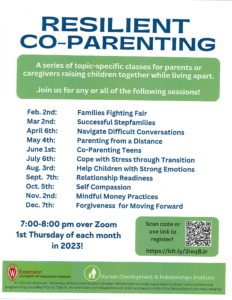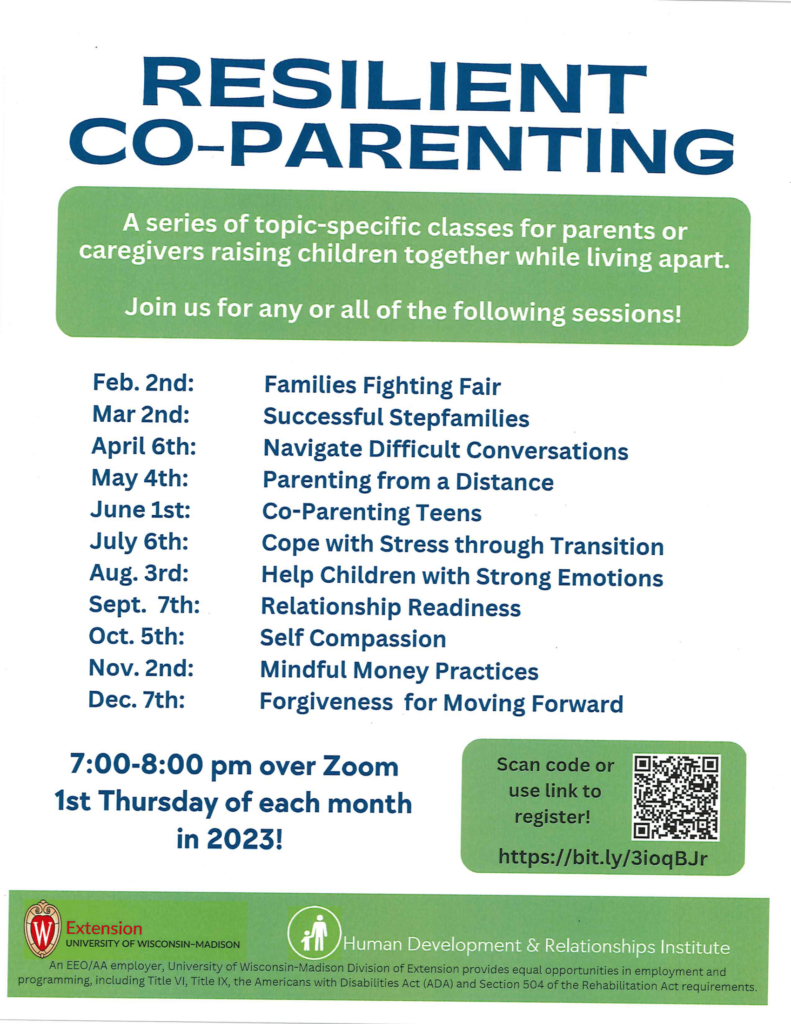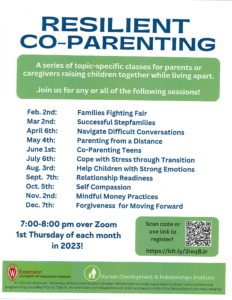 RESILIENT CO-PARENTING
A series of topic- specific classes for parents or
caregivers raising children together while living apart.
Join us for any or all of the following sessions!
Feb. 2nd: Families Fighting Fair
Mar 2nd: Successful Stepfamilies |
April 6th: Navigate Difficult Conversations
May 4th: Parenting from a Distance
June 1st: Co-Parenting Teens
July 6th: Cope with Stress through Transition
Aug. 3rd: Help Children with Strong Emotions
Sept. 7th: Relationship Readiness
Oct. 5th: Self Compassion
Nov. 2nd: Mindful Money Practices
Dec. 7th: Forgiveness for Moving Forward
7:00-8:00 pm over Zoom
1st Thursday of each month
in 2023!