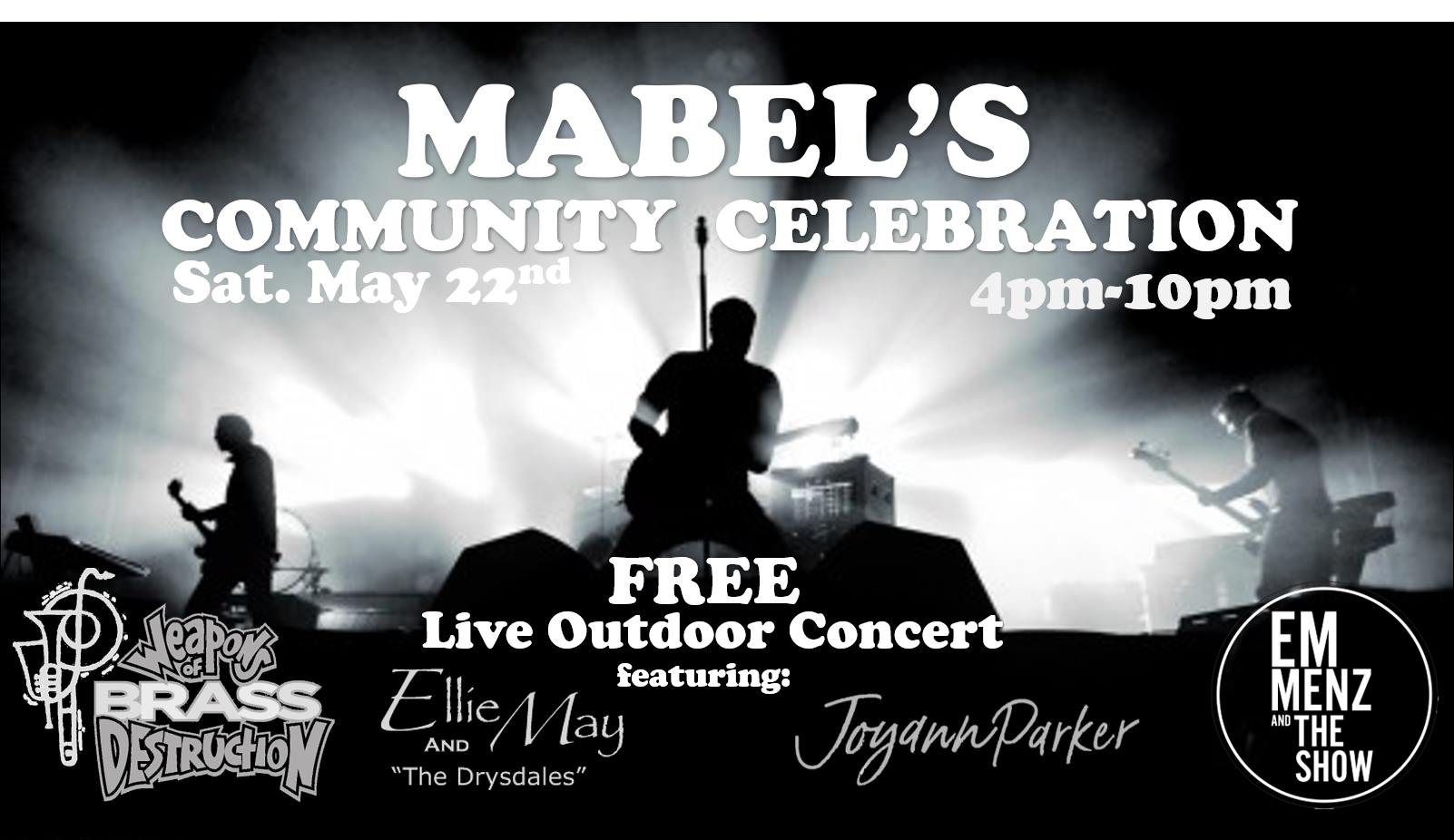 FREE OUTDOOR CONCERT!!
We're putting on a free outdoor concert as our way of saying thank you for all of the amazing community support that helped get the Mabel through the worst of the pandemic.
Timeline:
2pm-8pm Artisan Market. We missed out on the opportunity to have the Fine Arts and Crafts Fair so we're having some of the amazing artists come feature their work with your chance to support them and see their excellent products.
4pm-10pm OUTDOOR CONCERT
We're closing off the street between the Mabel and the Cobblestone (2nd Street), putting up a HUGE stage with outdoor tables, tap beers, full bar, food trucks—it's a party! (Food and drinks are for purchase)
Concerts starts with some of your local favorites featured in the awesome group Weapons of Brass Destruction, next it's Wisconsin Native and Nashville recording artist Ellie May and The Drysdales, followed by the amazing talent of Joyann Parker (frequently featured at the Enchantes Barn and previously The Mabel), and we finish with the knock-your-socks-off Em Menz and The Show!
As the pandemic is still ongoing, best practices are encouraged including spacing and other precautions.
This free event is brought to you by the Mabel Tainter Board of Directors and by Kwik Trip, Dairy State Bank, Bill's Distributing, Xcel Energy, ConAgra, and Cardinal FG Co.
https://www.facebook.com/events/278815417063761/