Explore Menomonie is excited to present The Menomonie Sculpture Tour! Seven sculptures were placed throughout Menomonie:
"Monarchy" in Sanna Park by Crysten Nesseth
901-999 N Broadway St, Menomonie, WI 54751
"American Black Bear" at the Russell J. Rassbach Museum for the Dunn County Historical Society by Don Gaber
1820 John Russell Rd, Menomonie, WI 54751
"Eggcited" in Wilson Park by Kimber Fiebiger
800 Wilson Ave Suite 51, Menomonie, WI 54751
"Harp" at the Mabel Tainter Memorial Theater by Crysten Nesseth
205 Main St E, Menomonie, WI 54751
"The Escape" in Wakanda Park by Jefferson Davis
909 Pine Ave, Menomonie, WI 54751
"Viewfinder" at the University of Wisconsin – Stout by Greg Johnson & Christy Ann Skuban
415 13th Ave E, Menomonie, WI 54751
"Beary Patch" at the Menomonie Public Library by Dale Lewis
600 Wolske Bay Rd, Menomonie, WI 54751
We worked with Sculpture Tour Eau Claire to procure the sculptures and are now part of the largest sculpture tour in the nation! Sculpture tours create a space for local and international artists to showcase their work and are free and available to the public 24/7 on our city streets and in our parks.
Take a drive and check them out!
Check Out the Sculptures!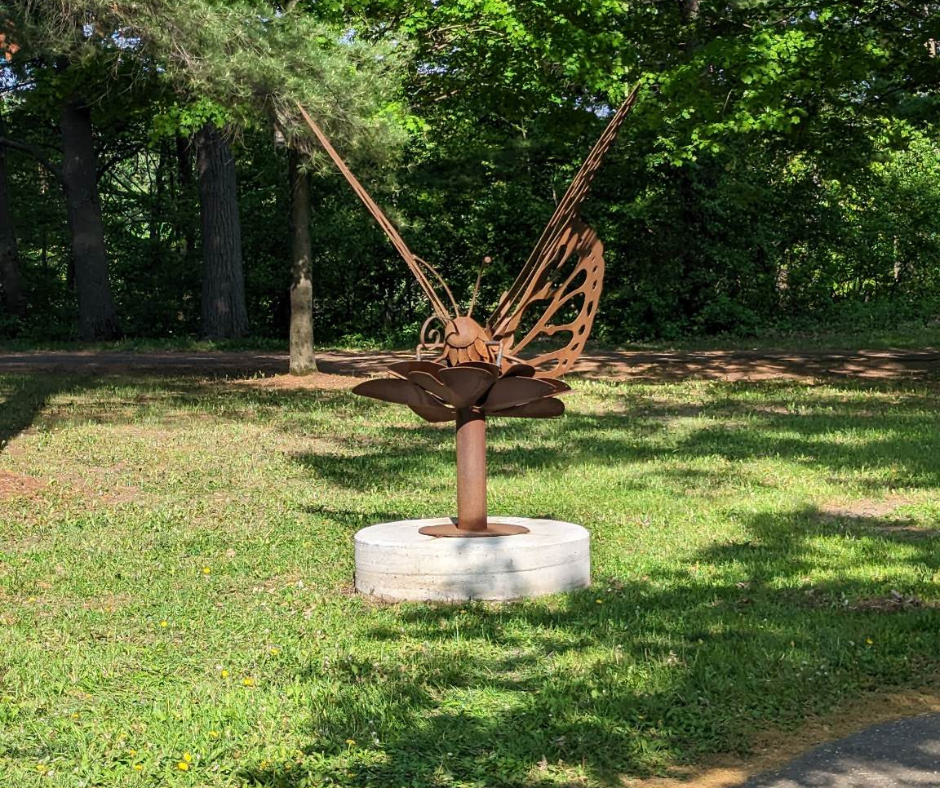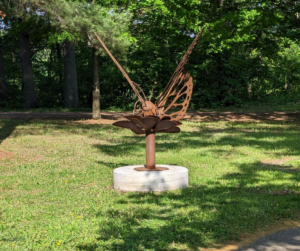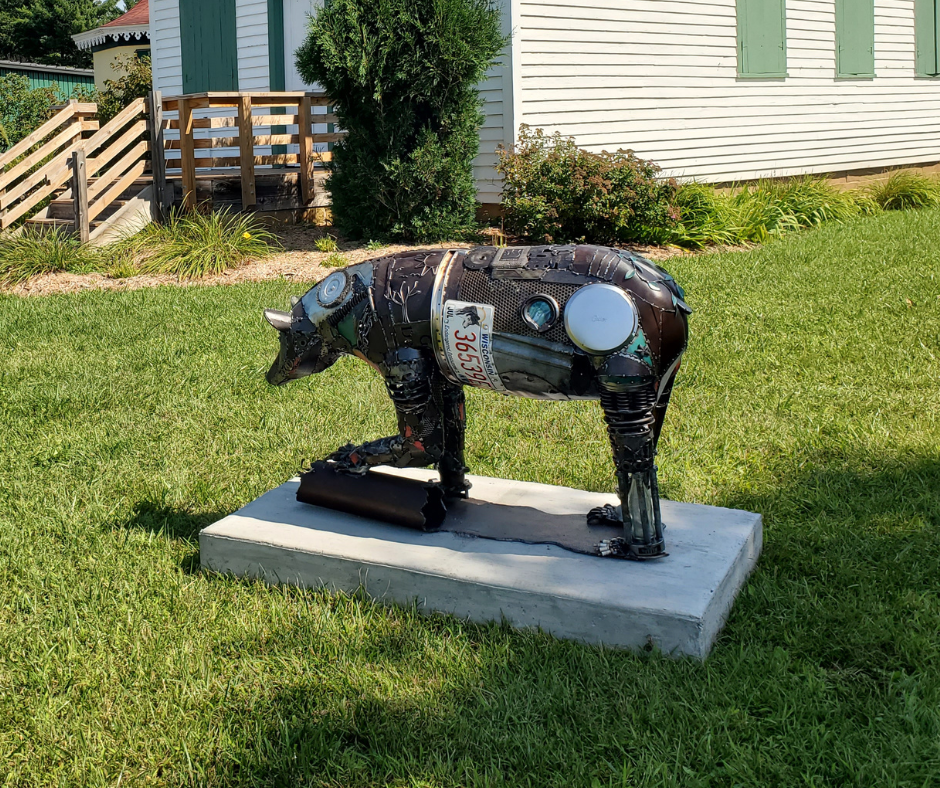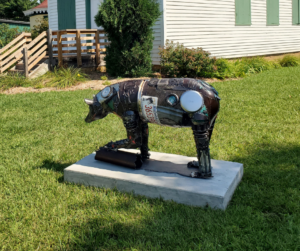 "Bear"
at the Russell J. Rassbach Museum for the Dunn County Historical Society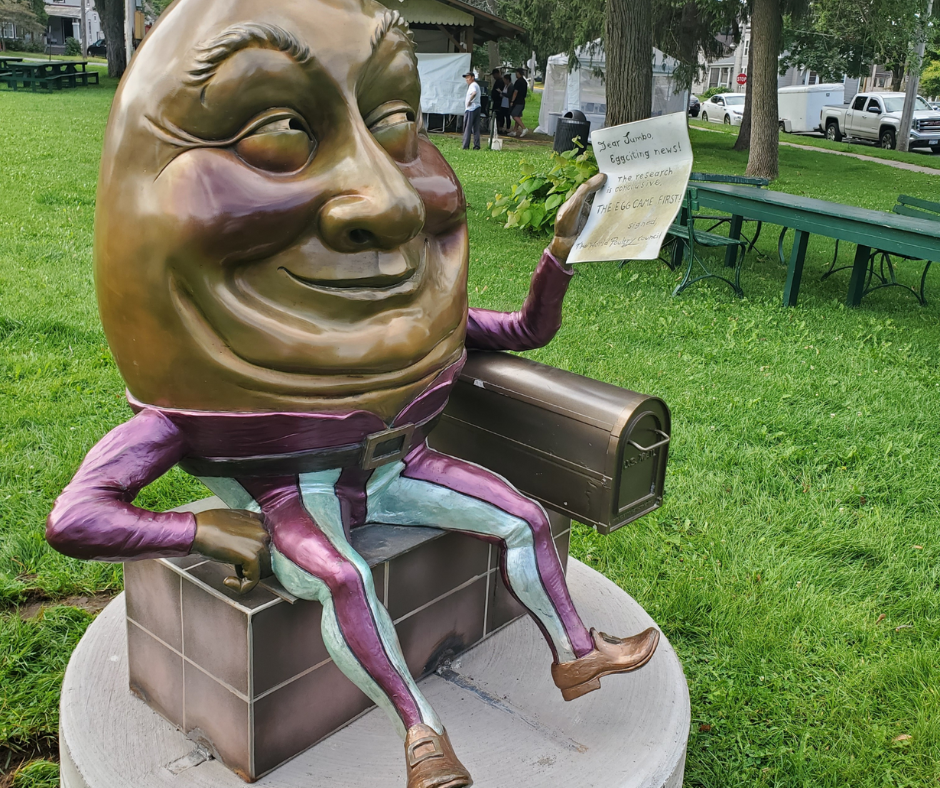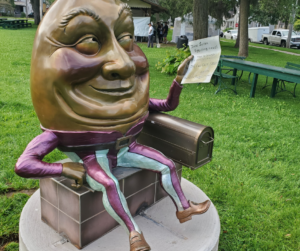 "Eggcited"
in Wilson Park-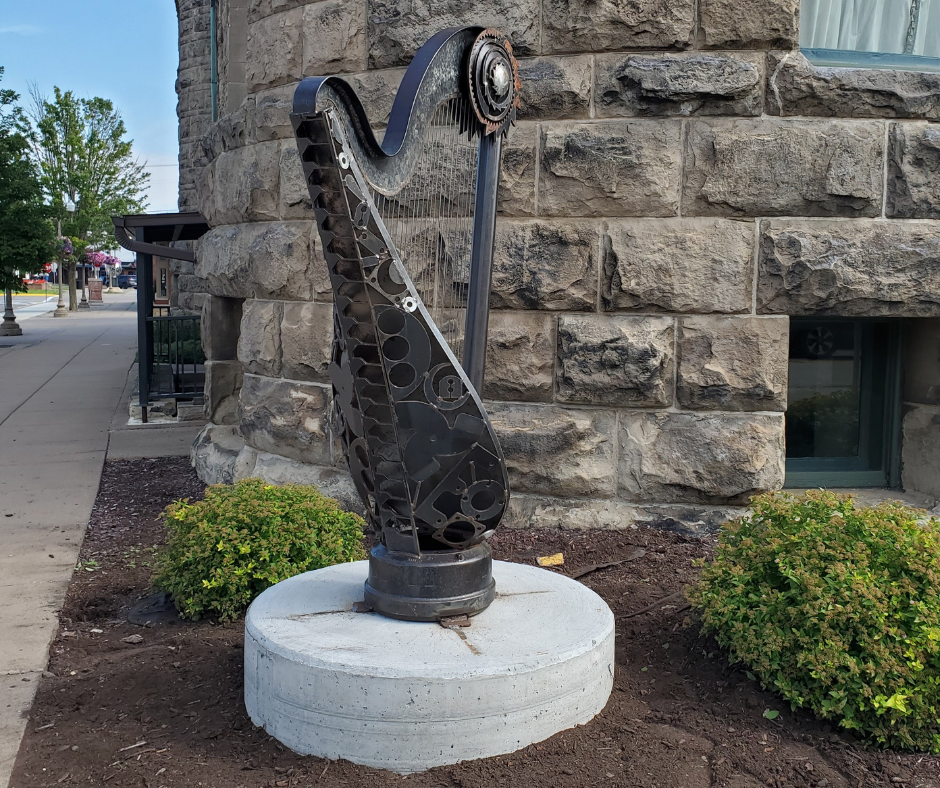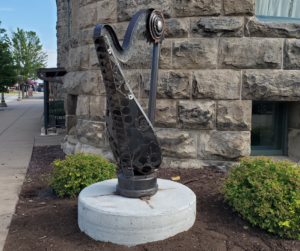 "Harp"
at the Mabel Tainter Memorial Theater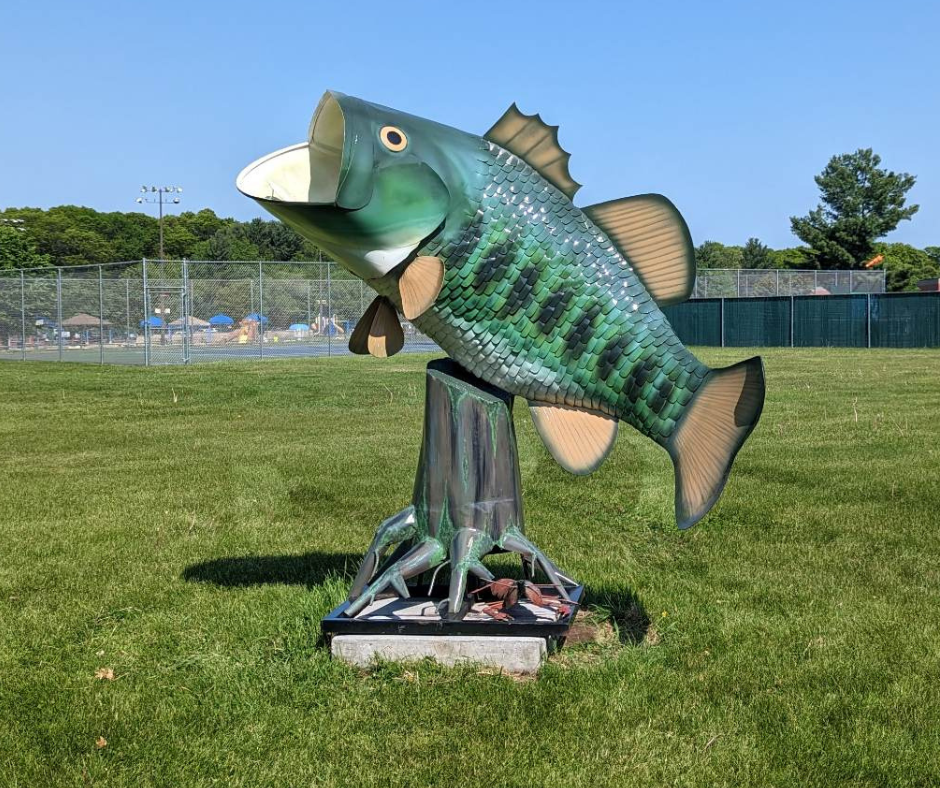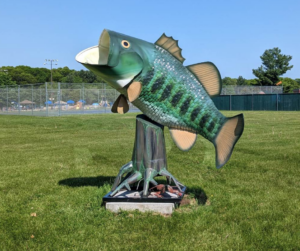 "The Escape"
in Wakanda Park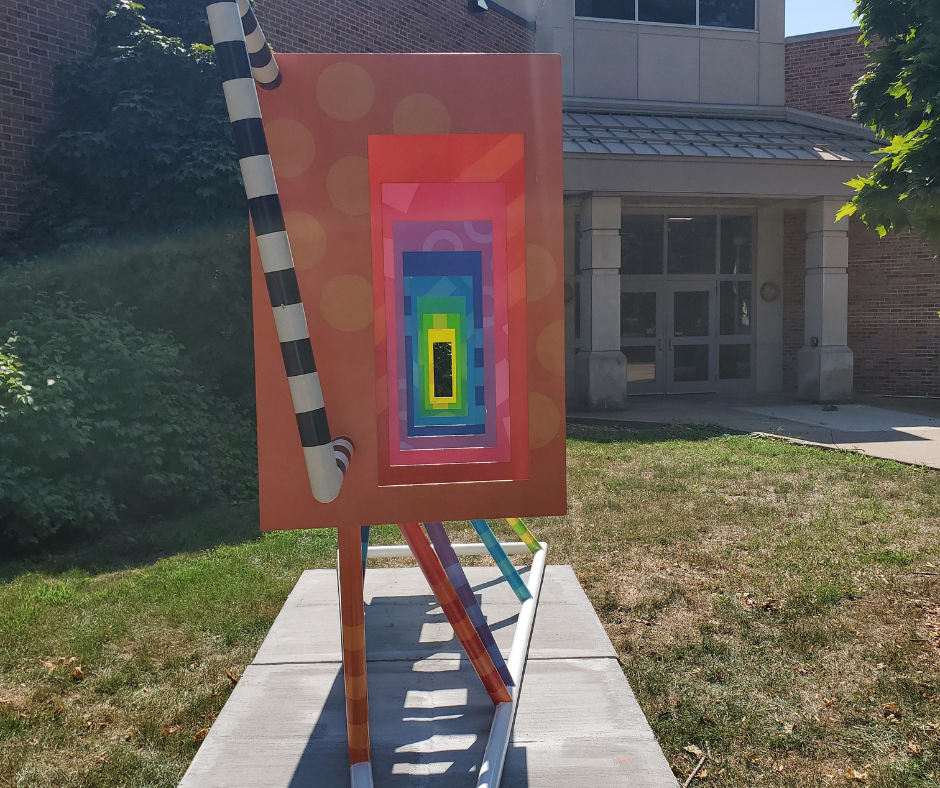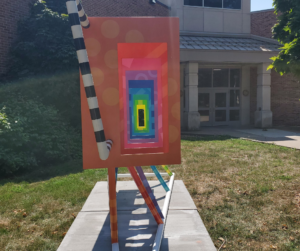 "Viewfinder"
at the University of Wisconsin – Stout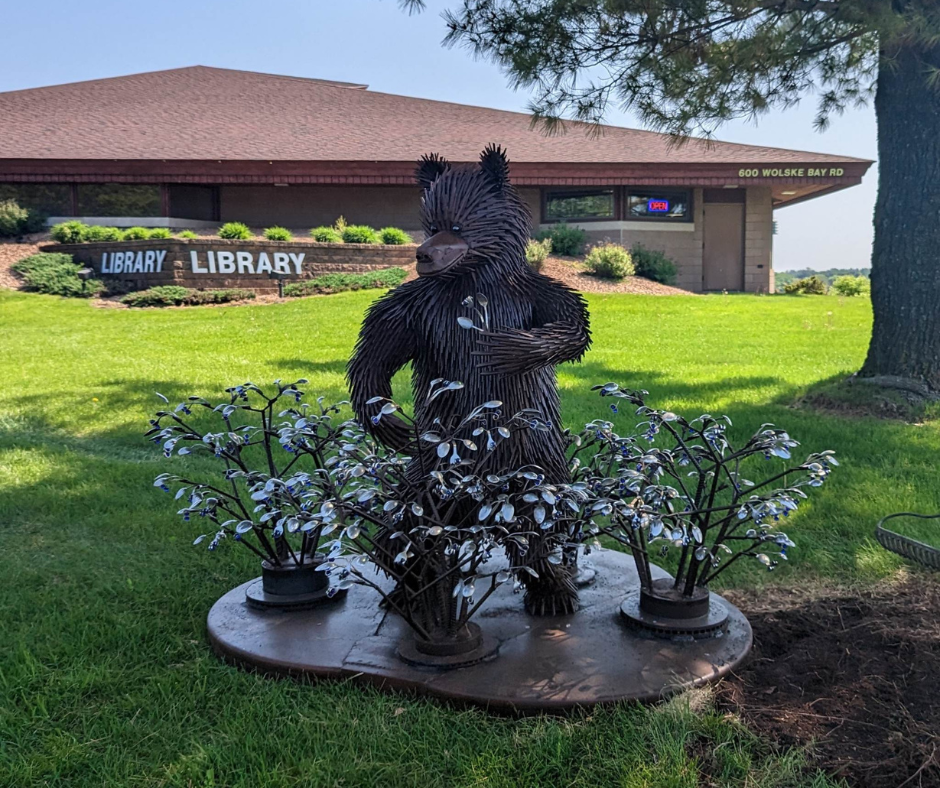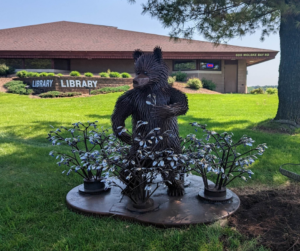 "Beary Patch"
at the Menomonie Public Library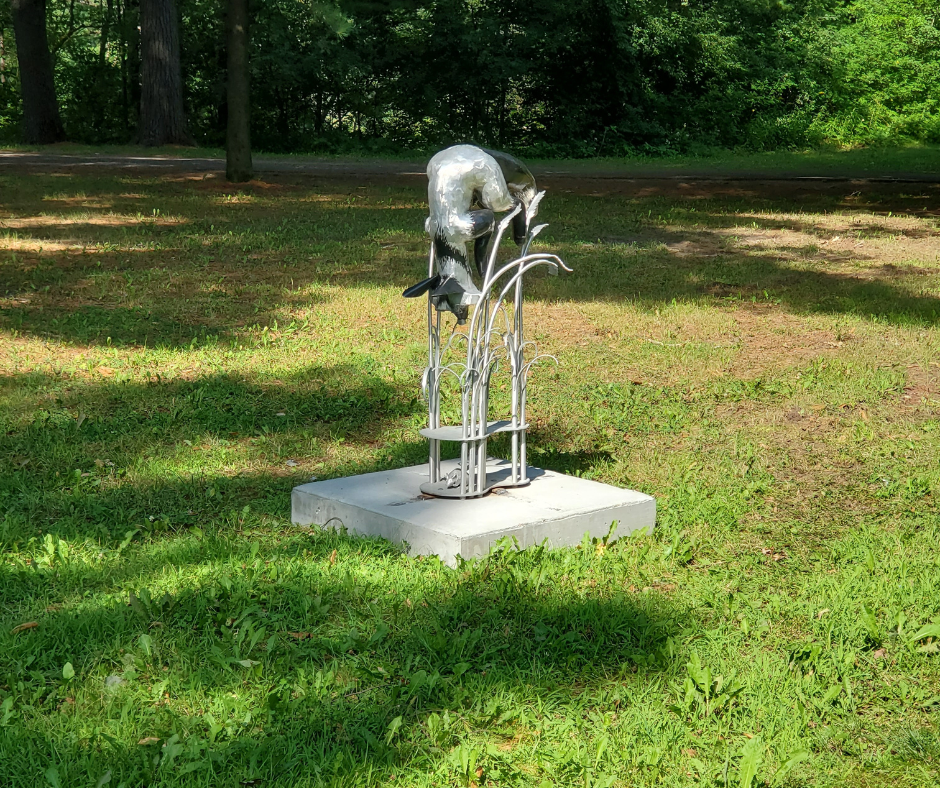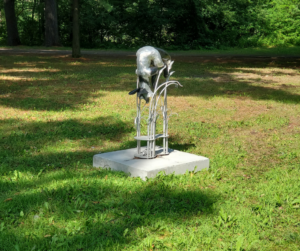 "Pouncing Fox" in Sanna Park in 2022