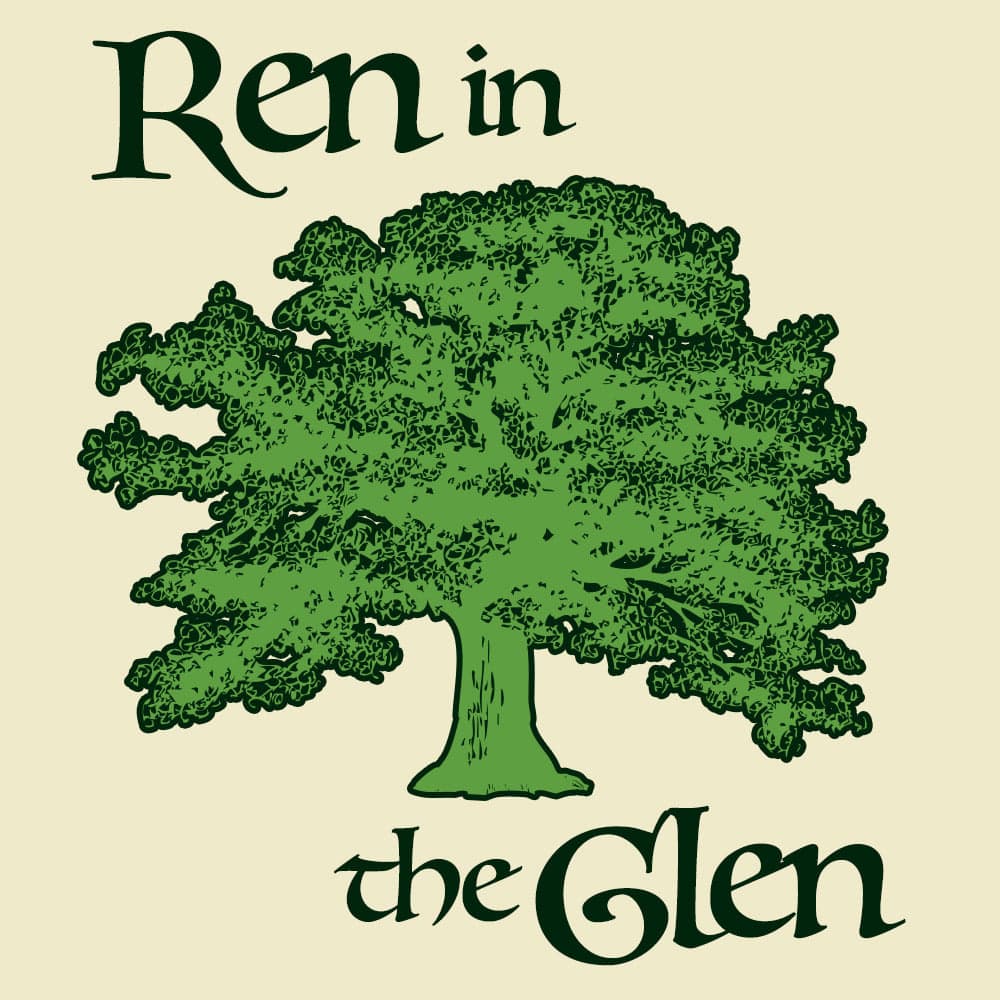 A medieval fantasy faire.
Sat. July 31 – Sun. August 1, 2021
Sat. 10 am – 7 pm
Sun. 10 am – 5 pm
Come all ye lords and ladies, rogues and wenches alike, to the sixth annual Ren in the Glen!
Located in the aptly-named town of Glenwood, Wisconsin, our faire is about 45 miles east of the Twin Cities, and just north of the city of Menomonie, about 15 minutes off I-94.
Come in costume and enjoy the music, food, and drink!
$12 at the gate
$10 in advance
Special advance group rates: order 10 tickets or more: $9 each
Kids 12 and under: free
Affordable, accessible, and enjoyable! This is a small, intimate faire that's more like a party you've been invited to.
Ren in the Glen is a wondrous festival held in an enchanted glen near the fabled town of Thornberry, where you'll encounter knights in combat, fairies flitting about, dancers whirling in a blur of colors, the scents of rare and exotic goods, the sizzle of a feast cooking on the fire, and the songs of minstrels and bards floating upon the breeze.
Come join us for a weekend of family-friendly adventure in our enchanted world! Ren in the Glen is located midway between St. Paul, Minnesota and Eau Claire, Wisconsin, not far north of the city of Menomonie.
https://www.renintheglen.com/
https://www.facebook.com/renintheglen/
https://www.facebook.com/events/1690023307862461